Dental Testimonials in New Milford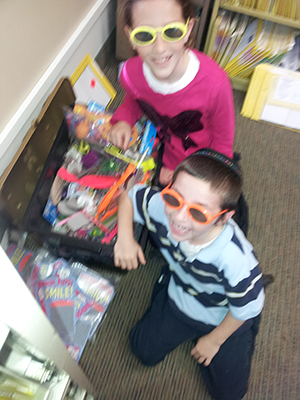 The testimonials below are from actual patients.
Don't take our word about our exceptional customer service. We have a reputation that speaks for itself. As you can see, our patients report rave reviews about our dental services.
Sabrina Strickman, Passaic, NJ
Hi, my name is Sabrina Strickman and I live in Passaic, New Jersey and I just wanted to say how pleased and happy we are with our dentist, Dr. Noam Kranz. Our entire family enjoys going to him for visits. My kids feel very comfortable in his chair and he is extremely confident and gentle with them, and my husband and I who of course don't enjoy going to the dentist quite as much as our children feel lucky to have him as our dentist. He is patient and gentle, and very kind and we feel lucky to have him as our dentist. Thank you.
Newbark
I have lived in New Milford for 40 some odd years. I was a patient of Dr. Nagy and I was very happy with him for umpteen years, but for health reasons he had to retire and Dr Kranz who took over the practice. I was very apprehensive at the beginning and wondered if Dr. Kranz could follow in hifs footsteps, but after several visits of either fillings or caps and so forth, I've been very impressed with Dr Kranz's professionalism and his competence. The office staff is very supportive, and I can't say I look forward to coming to the dentist's office, but they somehow make it a very pleasant experience. I really have no complaints except one. I think that Dr. Kranz should update his jokes, I heard those jokes ten years ago and that's about all I really have to say, I have no negatives. Thank you very much
Tom, Dumont, NJ
My name is Tom and I live in Dumont, NJ. Going to the dentist has always been my least favorite thing to do. A friend of mine recommended Dr. Kranz so I made an appointment. The staff there were so friendly, and Dr. Kranz made the whole procedure painless. This was the most pleasant experience I've ever had in a dental office.
Marie M., Milford
Mary Marcella, I live in Milford. I've been coming to this practice for almost 19 years. They are really nice, the place is very clean, the people are very sincere, and Dr Kranz is very good. I won't go anyplace else, I've sent a few people over here too and I'm really very happy to be here. I hope I stay here all my life! Thank you.
Evin K., Clifton NJ
Evan Kroll from Clifton, NJ. I have been a patient of Dr Kranz for several years. I have found him to be an exceptionally gracious guy and I would highly recommend him.
Mikey K., West Hempstead, NY
Mikey Campell, West Hempstead, NY. It has been a pleasure to work with Dr. Kranz and his professional staff. The office environment is warm and relaxed - the people enthusiastic and accommodating. Not only is Dr Kranz's office equipped with state of the art technology but also Dr Kranz consistantly demonstrates delicate skill and creativity. He gave me a smile I am truly happy with.
Emma Ackerman, Clifton, NJ
Emma Ackerman, Clifton, New Jersey. My kids have been seeing Dr. Kranz for about four or five years and liked him so much that when he left his practice here locally we decided to keep going and follow him to New Milford. He's very good with my kids no matter how much trouble they give him or how difficult they are in the office. So he is willing to go the extra mile and take very good care of them and it makes it not so hard to take them to the dentist. Thank you so much!