Noam Kranz, D.M.D.
About Us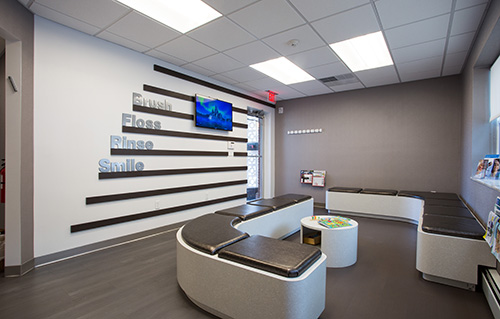 If you are looking for a well respected and highly experienced dentist in New Milford, you have come to the right place. Our dental office uses the latest state-of-the-art equipment and cutting edge technology and upholds the strictest sterilization techniques.  We know that many people may feel anxious about coming to the dentist, so it is our goal to make your visit with us as pain and anxiety free as possible.  Dr. Kranz makes sure he takes the time to answer any questions you may have and to explain all treatment options.
Scheduling Appointments
To make an appointment, you can call us at the number listed above or fill out the form on our Request an Appointment page. Should you have any questions or concerns, please do not hesitate to contact us.
Payment Options
We accept Visa, MasterCard, American Express and Discover credit cards as well as personal checks.
Financing Options
Designed specifically for healthcare related expenses like cosmetic dentistry, Care Credit offers financing plans that feature no interest and low monthly payments. There are no annual fees, setup costs, or prepayment penalties. Plans can be spread over a variety of time periods — anywhere from 3 to 60 months. Care Credit can be used to help cover any health care-related expense: from $1 to $25,000.
If you would like to learn more about Care Credit and how it can help you manage your cosmetic dentistry costs, please call our office and speak to our office manager.
Flexible Spending Accounts
Check to see whether your employer offers a medical spending account. Medical spending accounts allow you to cover your cosmetic dentistry treatment cost using pre-tax income that is set aside for medical expenses.
Insurance Coverage
Our staff is happy to assist you in determining whether your dental treatment costs will be covered by your insurance company. If the treatment is covered by insurance, we will help you file your claim.
Convenient Location
We are located at 681 River Road, New Milford, New Jersey 07646 with ample parking available in a lot. We are easily accessible by public transportation. Please click here for directions to our office.